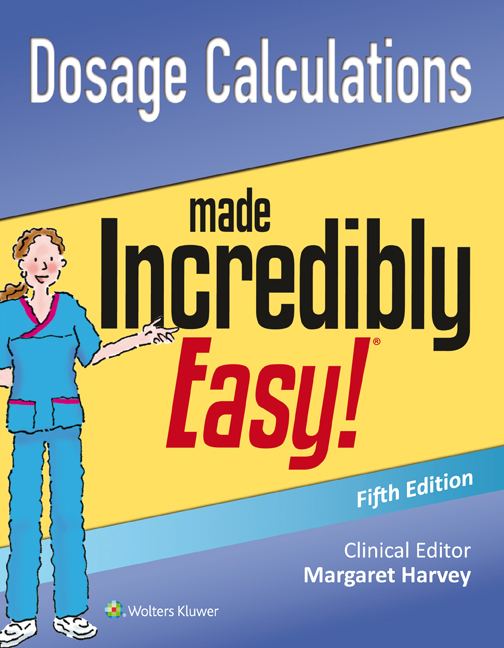 Dosage Calculations Made Incredibly Easy!
Classification Codes : R4
Language : ENG
Publication Information : Wolters Kluwer Health
Publish Year:2015
I S B N :9781496308375
Grade :

Online
Download
Product Details
Dosage Calculations Made Incredibly Easy contains everything health care practitioners need to review and students need to learn about calculating drug dosages. This entertaining and informative reference reviews the basic math needed to perform dosage calculation, including fractions, decimals, percentages, ratios, and proportions. It walks the nurse through the interpretation of hundreds of examples of drug orders and the performance of hundreds of complex dosage calculations, and provides information on deciphering difficult abbreviations, dealing with unclear handwriting, reading medication labels, selecting administration equipment, and more.